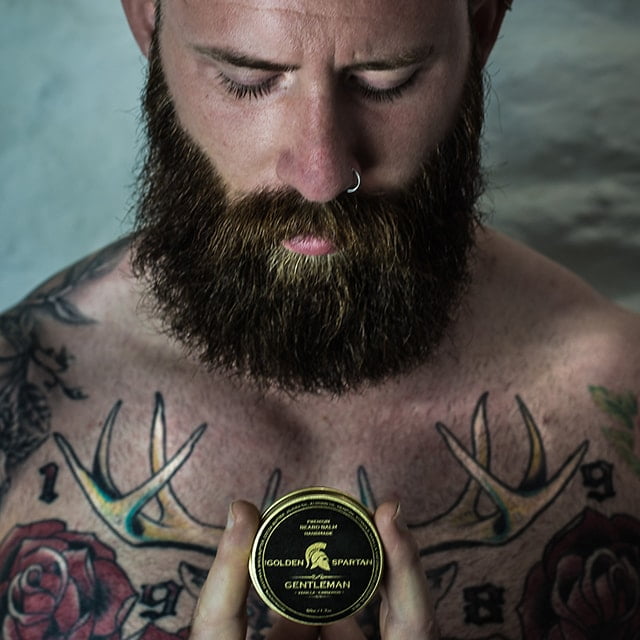 Our story
The Golden Spartan exclusively uses the highest quality natural ingredients. Hand poured for your beards enjoyment. The Golden Spartan Beard oil hydrates and moisturizes your beard while acting as a grooming tool. It prevents hair from growing brittle, helps prevent flaking, dandruff and skin dryness. It makes the beard more manageable, neat, soft and smooth.

We are NOT a large scale, high production company. We are a small family run business, made of genuine beard enthusiasts who love nothing more than taking care of your beards. All our products are handmade in small batches with great care. Your beard's satisfaction is our greatest reward.
Why us?
Our quality is recognized on the domestic, regional and international market.
With exports to Switzerland, Netherlands, Germany, France, Canada, Montenegro, Bosnia & Hercegovina and many other countries, we have gained the trust of customers and influential barbers worldwide.
But why beleive us, if you haven't tried our products yourself?
100% customer satisfaction paints the best picture about our company!